Resources For Individuals
If you are looking for resources from the CDC:
Source: www.cdc.gov
1. Avoid close contact.
Avoid close contact with people who are sick. When you are sick, keep your distance from others to protect them from getting sick too.
2. Stay home when you are sick.
If possible, stay home from work, school, and errands when you are sick. This will help prevent spreading your illness to others.
3. Cover your mouth and nose.
Cover your mouth and nose with a tissue when coughing or sneezing. It may prevent those around you from getting sick.
4. Clean your hands.
Washing your hands often will help protect you from germs. If soap and water are not available, use an alcohol-based hand rub.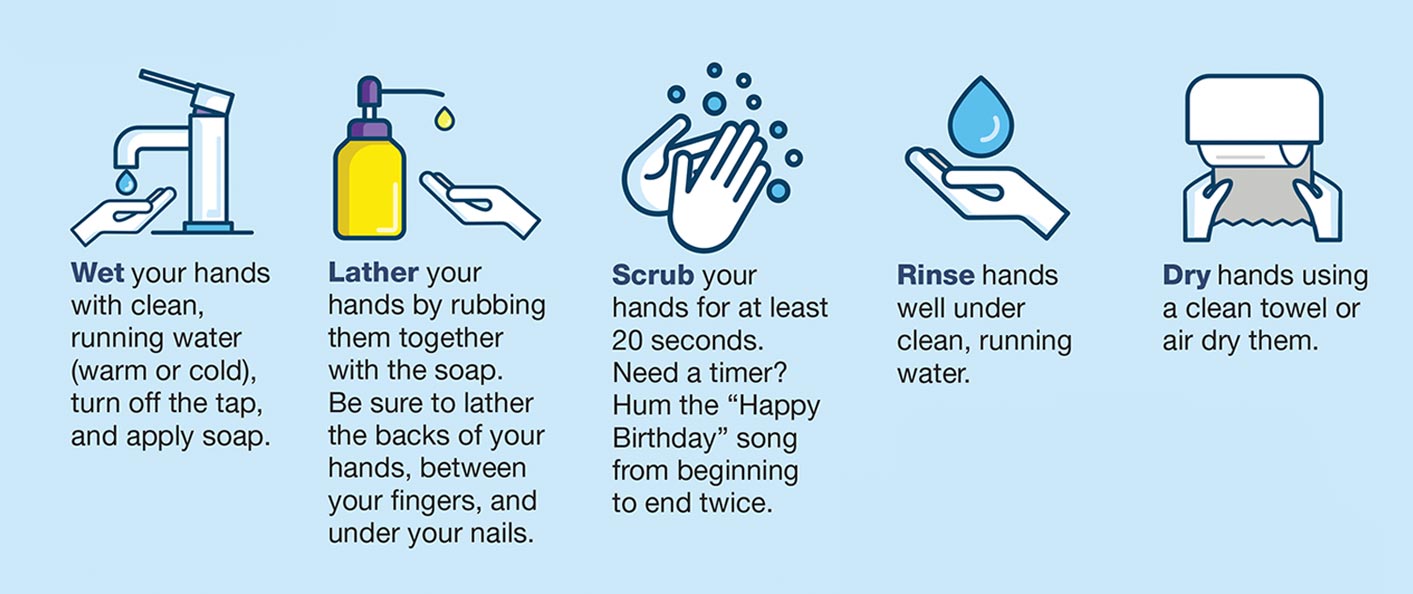 5.Avoid touching your eyes, nose or mouth.
Germs are often spread when a person touches something that is contaminated with germs and then touches his or her eyes, nose, or mouth.
6.Practice other good health habits.
Clean and disinfect frequently touched surfaces at home, work or school, especially when someone is ill. Get plenty of sleep, be physically active, manage your stress, drink plenty of fluids, and eat nutritious food.
Illustration credit: www.cdc.gov/handwashing
---
If you are an American abroad:
We are in contact with the State Department about our constituents stuck abroad and are working to bring you home. What steps can you take?
1. Enroll in STEP
2. Contact the Embassy and find country specific COVID-19 information here:
3. Get in touch with us at: casework_schumer@schumer.senate.gov
4. If you are in Peru, please fill out this form.